Key Personnel
The office & site staff consists of proven competent, qualified staff fully employed and managed by Graham Anderson.
Graham Anderson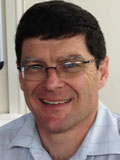 Graham Anderson with over 30 years experience in the trade, manages and personally oversees the company. Graham is passionate about building and achieving the best outcome for each client. He engages with each project and gives great attention to detail so that an excellent outcome is realised. He completed a trade certificate in carpentry and joinery with honours at a small building company with good training in carpentry & joinery and associated trades such as plastering, bricklaying, tiling and roofing.
Graham completed a post-trade building foreman and clerk of works course with honours and received first prize in an NSW Australia at a Master Builders function. He also worked as a furniture cabinet maker and on commercial projects. This was followed by 3 years voluntary work in DR Congo, Africa working on hospitals, plane hangers, truck sheds and various buildings including houses and airstrips. Graham also worked for 18 months as joiner, 2 years as a Building Foreman as well as being self-employed working on new housing and additions.
Graham served as president of the Canterbury Registered Master Builders association during 2004 & 2005 Graham's skills have been used as a Judge throughout New Zealand for the Registered Master Builder's House of the year competition since 2006.
Graham and his wife Joanna have one daughter & three sons.
Murray Hansen – Foreman
License Building Practitioner - Carpentry
Carpentry Trade Certificate - Advanced Trade

Murray has 40 years of experience in all aspect of building; including dams, bridges, multi-storey and all types of housing and shop fitting. He has had many years as a foreman on residential & commercial buildings, working throughout New Zealand & Australia. Murray has an extremely high standard of workmanship, a critical eye for detail and a very good overall perspective of jobs. He maintains good working relationships with clients and other workers and subtrades.
James Tait – Foreman
License Building Practitioner - Carpentry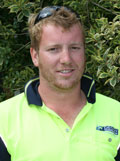 James is our youngest Foreman and has been with us for 4 years. Don't let his youthful looks fool you. His keen eye for detail and consultative quiet Management style fits perfectly with our requirement for building Excellence in our business. Having seen one of our larger Architectural builds from inception to completion recently, it is now an entry in the prestigious Master Builder House of the Year awards. This is testament to his strong abilities as a Carpenter, Communicator and the type of Manager you want on your build. Shall we say a good all round 'Southern' bloke.
Lea Huston – Office Manager

Lea joined Design Construction in 2005 and bought with her experience from an Insurance technology training, Office and Staff Management background. Helping the business with Health and Safety Compliance, Staff Management and the more complex administration of the building Industry that we are in, keeps Lea out of trouble.